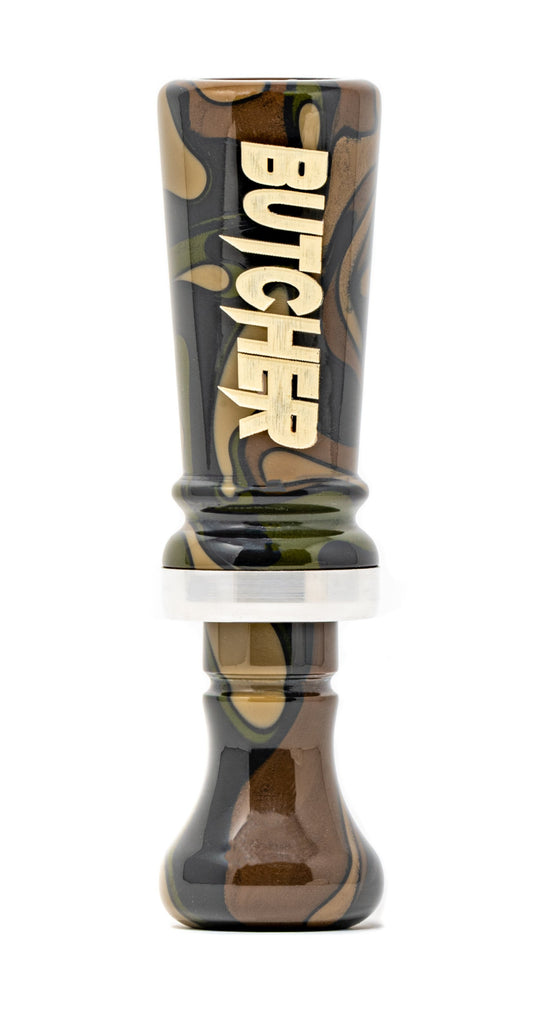 $175.00
Elite "Reserve" Series - Call #10 - Woodland Camo Acrylic - Short Barrel Butcher
ELITE RESERVE SERIES
 "Woodland Camo" Acrylic Short Barrel Butcher - Only 10 made!
Signed and numbered by 3 time World Champ Brad Allen. 
Get the unbelievable volume and tonal range of the Elite Short Barrel Butcher in this unique "'Woodland Camo" acrylic pattern! Don't miss out on the opportunity to own a limited edition of the Elite Calls lineup!